Project Unify for autism awareness was a great success.  Thanks to all the volunteers, teachers, parents, our Helping Hands JOOI Club membership and many others.  Here are some of the JOOI members in action… Double click the slide to open in larger window.  Then use back arrow… To see the Project Unify Central Elem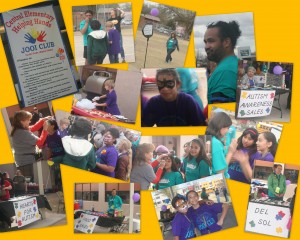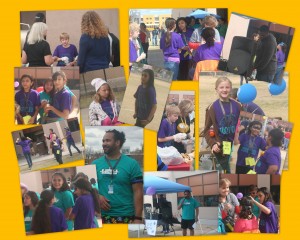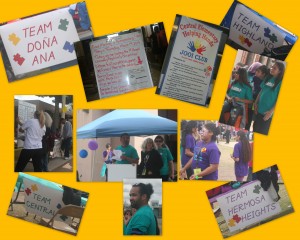 The Central Elementary Helping Hands JOOI Club continues to move ahead at amazing speed helping those in their school and our Las Cruces Community.
***
Note:  There is going to be a local Special Olympics called "Project Unified", hosted at Central Elementary for 4 schools in Dona Ana.  Some of the JOOI members have been chosen to partner with a child that is participating from their school.  They realize those chosen to participate will need patience to work with their partner.  Some of the games will be 3-legged race, tug of war, etc.  This is a first time project put on by Mr. Mario of Central Elementary. 
***
Toy drive.  The members had a toy drive for the children at Jardin de los Ninos.  They gave boxes of toys collected to Ms. Hartley and Ms. Conner for delivery.  They were very excited to give to the children at Jardin.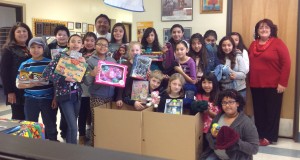 ***
Food drive.  The JOOI members organized a food drive that included all students of the school to bring cans of food for donation to the Community of Hope.  They filled 2 boxes of canned food that were donated.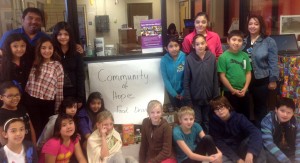 ***
Some more tabs collected for Ronald McDonald House photos…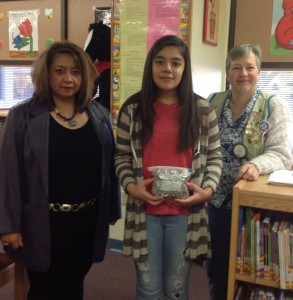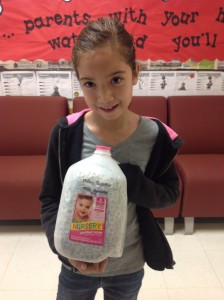 ***
Stay tuned for more info from this outstanding youth club helping our community!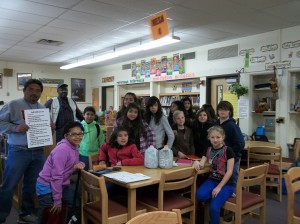 The Helping Hands JOOI Club met the Tuesday before Thanksgiving.  The group was smaller than usual.  The group and one other student brought in 2 gallon jugs of tabs for the Ronald McDonald House guests in Albuquerque!  What a start!
The group also had a canned food drive and donated 4 boxes of food to Community of Hope residents.  Way to go with the community projects.
They are looking at their next project to gather blankets, hats, gloves, scarves to donate to Community of Hope residents as the weather is getting colder.  Stay tuned for pictures.
The members sold over 100 poinsettias to get monies for some of their upcoming projects.  These young folks have so much energy and caring for our community, they are our upcoming leaders.  Let's support them in all their efforts.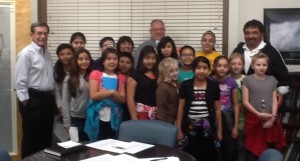 We have an Alpha JOOI club at Central Elementary School.  The members are very excited to get involved with community events.  Stay tuned for more info on this exciting youth club!  They've adopted the name "Helping Hands" JOOI club.
The photo is of the club visiting the LCPS Administration Building.  Deputy Superintendent Sanchez gave the kids a tour where they got to meet up with Superintendent Rounds.  Along with the students are Coach and Miss Garcia.
JOOI – Junior Optimist Octagon International